Big Thinkers Grounded in the Tiny Details
Where harmony and creative excitement thrive
We create emotional connections through design
The eyes do the thinking
While many of us may not actually be aware of it, we are visual people. Colour, layout, and simple messages grab our attention. Typically, a page (or screen) of 12-point body copy represents a layout covered in a grey texture. While the words are most likely brilliant, we need to draw the audience into the content with visual excitement—harmoniously laid out.
Although it may seem contradictory, we create excitement in our designs and solve our clients' challenges through creative thinking. Drawing them in with visual excitement and harmony.
No matter which client or industry we are working with, our passion is to create an emotional connection through our layouts, graphics and messaging. And of course the technology we use has to be seamless, stable and provide solid solutions. We bring them together in harmonious balance. Ultimately this balance persuades the viewer to take an action—whether it is to initiate a download, make contact with the client, or finalise a purchase (or simply be visually entertained by the subject matter).
MEET OUR TEAM OF ASSOCIATES BELOW
We work harmoniously together to build things that are creative, technically sound, and exceed marketing and sales goals.
Creative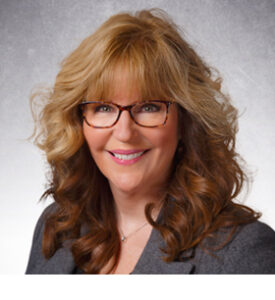 Laura Ballerini
Executive Creative Director
Intuitive. Imaginative. Inspired.
Laura is a skillful, award-winning designer who draws on her extensive knowledge and experience to achieve superior results for every client and every project.
While providing a strong creative lead reflective of her innovative approach and a keen understanding of client needs, Laura consistently delivers effective creative solutions that reflect her ability to assess and overcome challenges.
Technical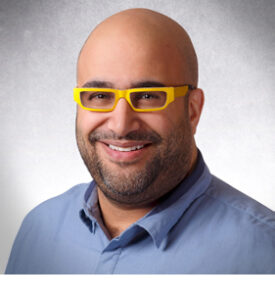 Adile Abbadi-Macintosh
Technical Associate
Inventive. Industrious. Problem-solver.
Adile is a senior technology specialist with 20 years' experience in software development and technical management.
Having developed numerous solutions ranging from simple websites to custom internal data management applications, he is proficient in a variety of programming languages and development methodologies, especially internet and mobile technologies.
Marketing Communications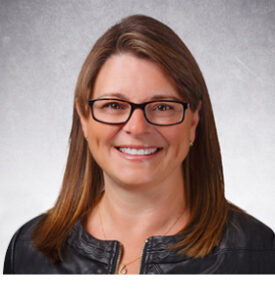 Pam Boytinck
Marketing Communications
Professional. Insightful. Engaging.
Pam is a Senior Marketing Professional with 30 years' experience developing and implementing strategic marketing plans (branding and communications.)
Her career spans corporate, entrepreneurial and consulting environments; allowing her to hone her skills and develop a foundation of best practices and key learnings relevant to companies and organizations across many sectors.